ORGANIC
Natural
For several decades, local development has been very important for Chambost; whether in the recruitment of employees, the choice of consumables, production ingredients or even suppliers of machines and service providers.
It is therefore quite natural that Chambost has developed into Organic (more precisely "made from raw material derived from organic farming").
For almost 10 years already, we have a variation of the "Rosette de Lyon" recipes in a slicing bar or small organic dry sausage 180g, the latest addition to the range.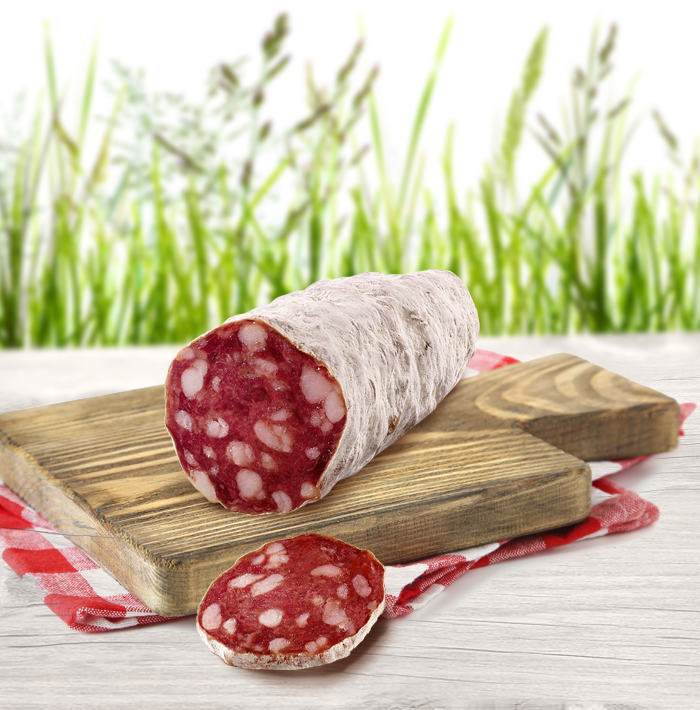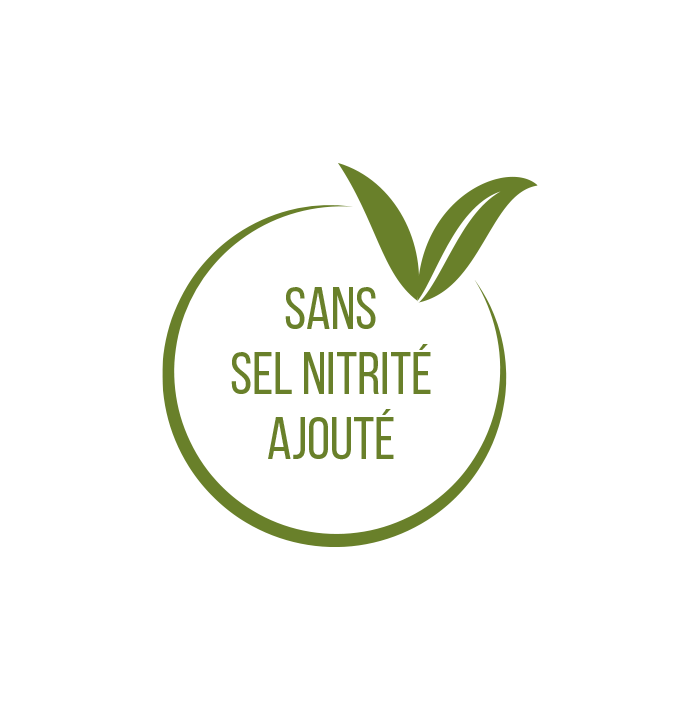 INNOVATIONS
THE CLEAN
We must listen to consumers who are demanding healthier and safer food for themselves and their children.
Thanks to the ancestral mastery of its making process, Chambost is able to offer a "Rosette de Lyon" with the smallest amount, for a raw, fermented and dried product such as dry cooked meat.
So, we have developed a Superior "Rosette de Lyon" - French pork, choosing only the healthiest parts of pork (shoulder, back belly), returning to a slower making process and using only one preservative. (The one that the Romans already used 2,000 years ago), for a good, fine and healthy product, but above all delicious!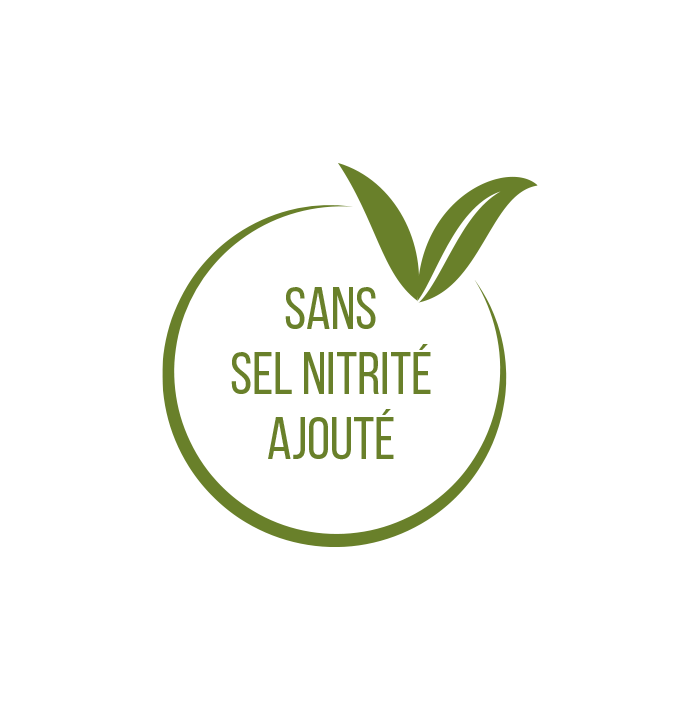 INNOVATIONS
Low fat products
It is always difficult in our business to offer a product with less fat, because it is well known that in a dry sausage, the fat gives the taste!
This is why we offer our customers who want a sausage with a reduced fat content, a recipe that is specific to us. Less than 20% fat in the finished product, but which retains the taste, texture and a real sausage flavour, for a pleasure that remains gourmet.
The product is delivered peeled, vacuum-packed, in regular bars of about 3.5 kg.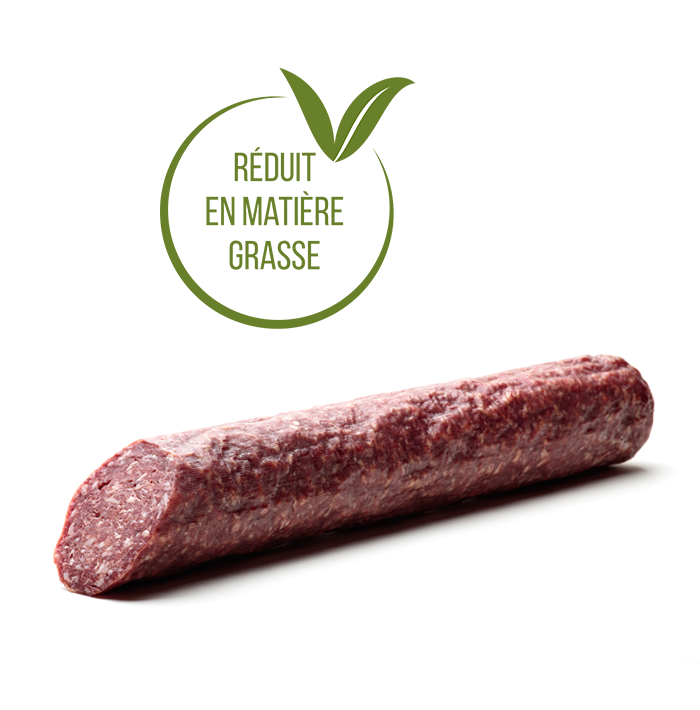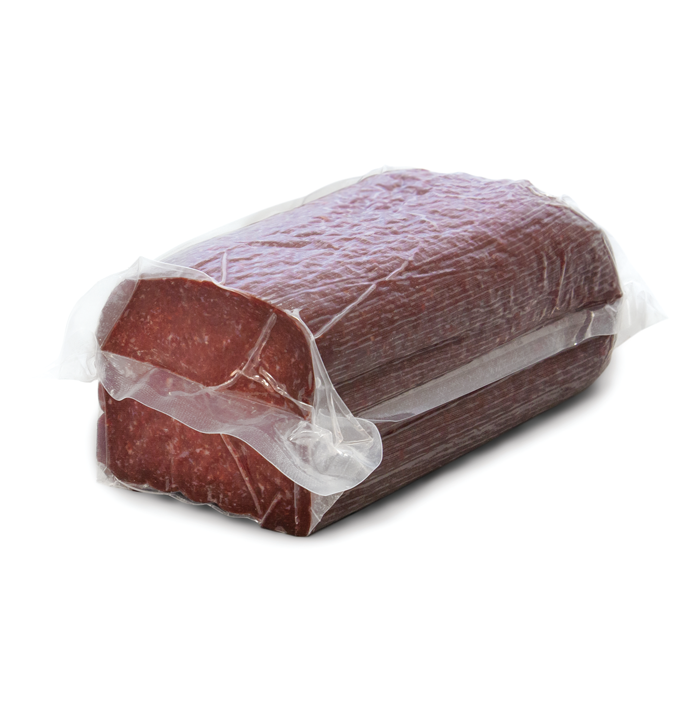 INNOVATIONS
DRIED CHAROLAIS BEEF DELIGHT
Always on the lookout for innovation in our type of products, we now offer a specialty of Dried Charolais Beef, made exclusively from Charolais muscle, French pork, finely chopped, spiced and dried.
This low-fat (less than 5%), modern product allows us to respond to a more feminine clientele. Moreover, this speciality, which is easy to use when cold, is very competitive, compared with other foreign dried beef specialities.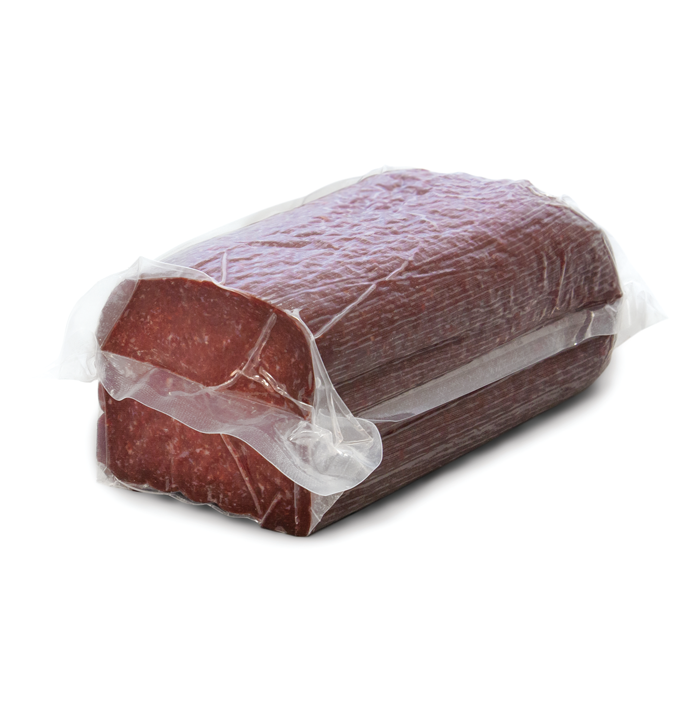 INNOVATIONS
Traditional Little "Chambô" with hazelnuts, Superior Dry Sausage – French pork – 220g
The latest addition to our range, it illustrates the ability of the sausage makers of Chambost to offer sausages in their most varied flavours.
This product is available in a 220g format, packaged in a macroperforated sachet.