Deli-Counter
Lyon cured meat

Lyon cured meat products retain a special place on the traditional shelves of pork butchers-sausage makers, whether they are artisans, wholesalers or mass retailers.
All have the possibility of a big "Rosette de Lyon" or a bridled sausage, which are mainstays of the assortment.

It is for this clientele that Chambost has been making a range of specialties for decades; based on the rigorous selection of the best cuts of pork (mainly shoulder, back fat) – ancestral recipes and human know-how, which we pass on from generation to generation.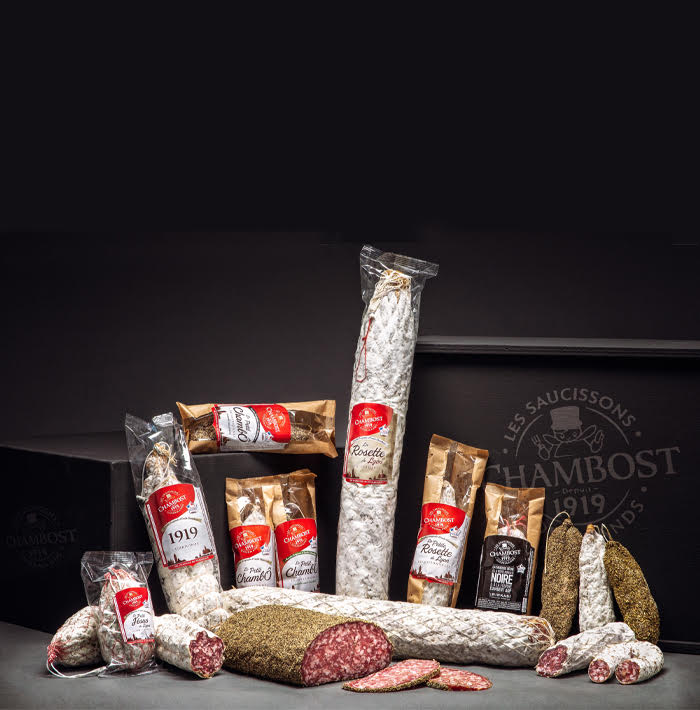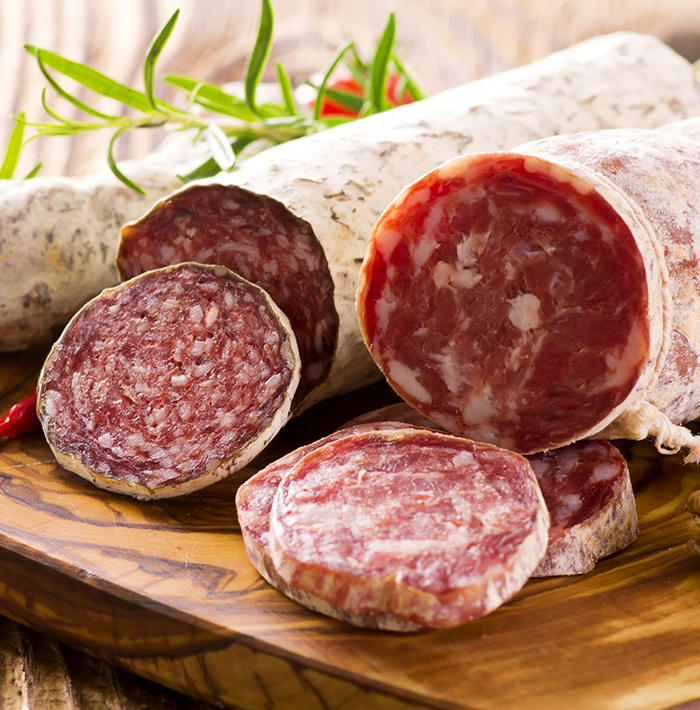 The retail little pieces
Convenient weights

To cope with customers, who are looking for increasingly accessible products, Chambost is gradually expanding its range of products in the self-service sectors.

This range, exclusively made from meat of French origin, restores all our century-old know-how in meat selection and cooking, but in weights suitable for the development of the trade – from 800g for the heaviest to 180g for the lightest.

These products are all of superior quality, hand-stuffed in natural casing, without colouring and without added nitrite salt, complying with the regulations. Thus, allowing them to claim "traditional" manufacture.
Whatever their size, our sausages remain faithful to our founder's motto: gourmet sausages since 1919!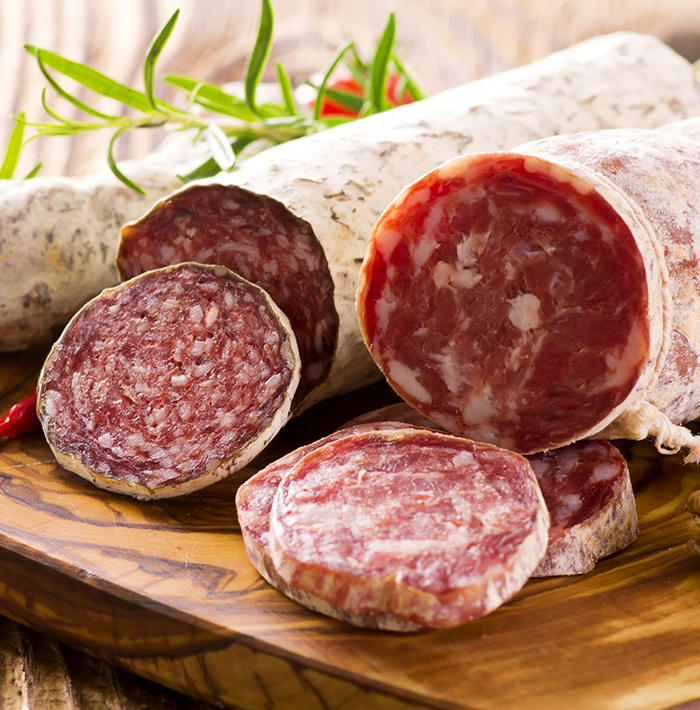 TRADITIONAL RANGE
sliced references

Backed by well-known skill in the supply of dry cooked-meat slicing bars to its customers, Chambost has integrated some of its best recipes into its range to offer them under its own brand in fresh-packaged slices.

This way, our consumers, especially in our regional cradle around Lyon, can find our pre-sliced products under our brand in local distribution (Retailers & Wholesalers).