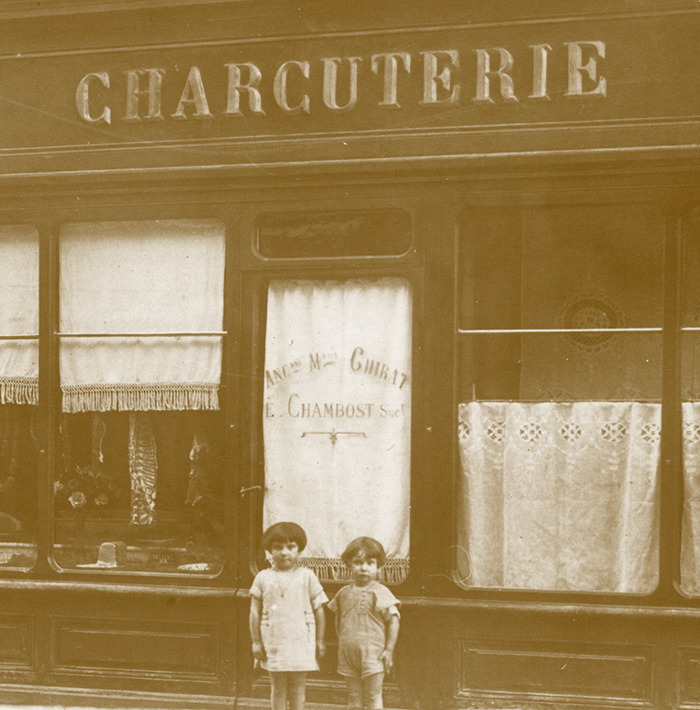 Our century-old enterprise
1919-2020

In 1919, Émile Chambost took over a traditional cooked-meat business, rue Étienne Dolet in Tarare (Rhône); better known as N 7.
In 1940, he enlarged the facilities between the two roads 'Etienne Dolet' and 'Gambetta', in order to specialise the company in dry sausage making, with a distribution that already exceeded the region.

In 1954, Aimé, his son, with his brother Pierre and cousin Robert, took over the management, to increase the quantities and cope with the growing demand.
Cramped in the city centre, "Salaisons Chambost" moved to their current site in 1985, to continue to grow, and support the innovation projects dear to Aimé Chambost. Jean-Claude took over on the death of Aimé in 1997.

The enterprise took a major turn in the 1990s and 2000s, thanks to a wide range of large pieces allowing the arrival of sliced cooked meat (charcuterie) for wholesalers/retailers and self-service.

In the summer of 2019, Jean-Claude Chambost turned a new page when the firm joined the Breton "Jean FLOC'H" Group, present for more than 50 years in the slaughtering and processing of pigs, with thirteen production units and more than 1,800 employees.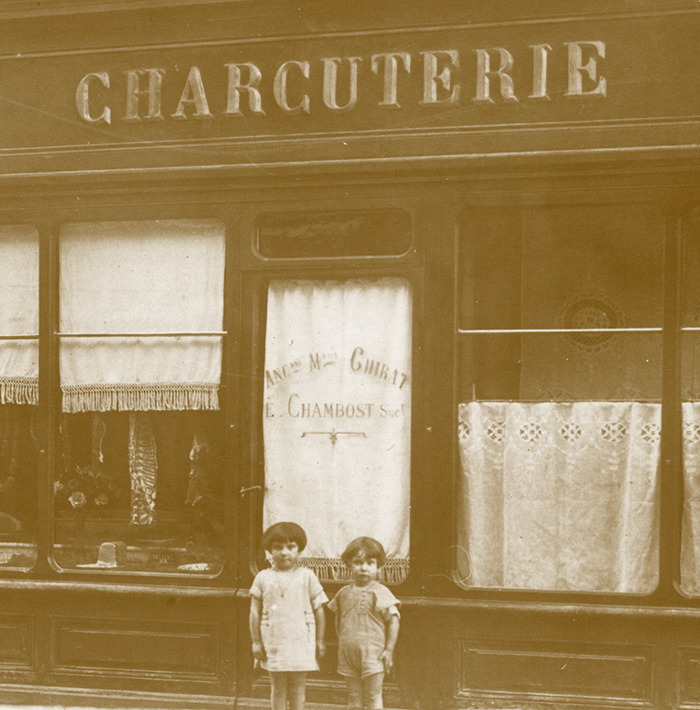 Know-how
Mastery of the key stages
Handed down for decades, the "Salaisons Chambost" enterprise know-how is seen in its choice of raw materials. This is the first step in organoleptic quality, to provide consumers with the best health-safety standards.
We select the finest, most suitable parts for our products, including the shoulder and back. Also, the traditional process is controlled by qualified personnel loyal to the company.
This allows us to master the key stages:


Mincing, shelling and mixing of spices (salt, pepper, garlic, etc) & ferments, then stuffing, especially by hand for products in natural casing.


Heat steaming ensures the formation of a harmonious blend of fat and lean.


Then, slow and gentle drying, allow us to make a product full of flavour with a homogeneous texture.
After further quality controls, the dry product will be prepared and packaged, to be delivered as soon as possible to our customers.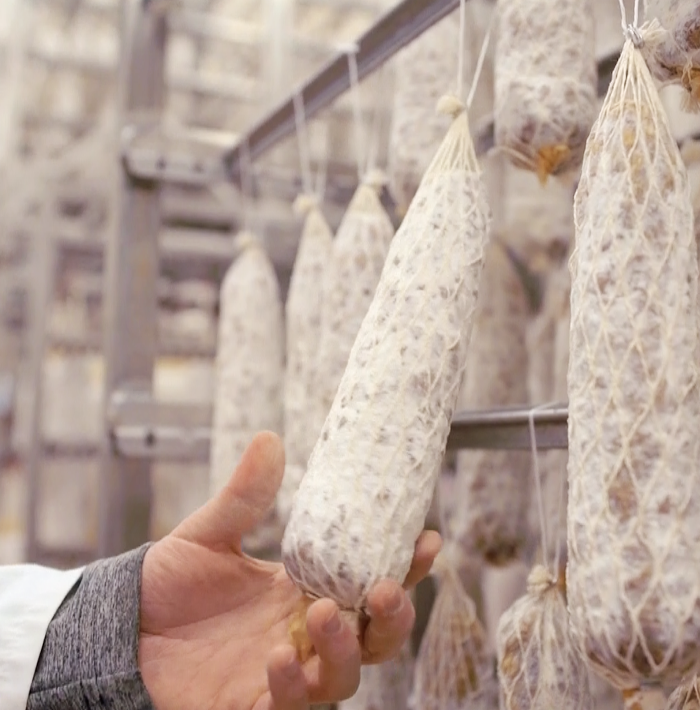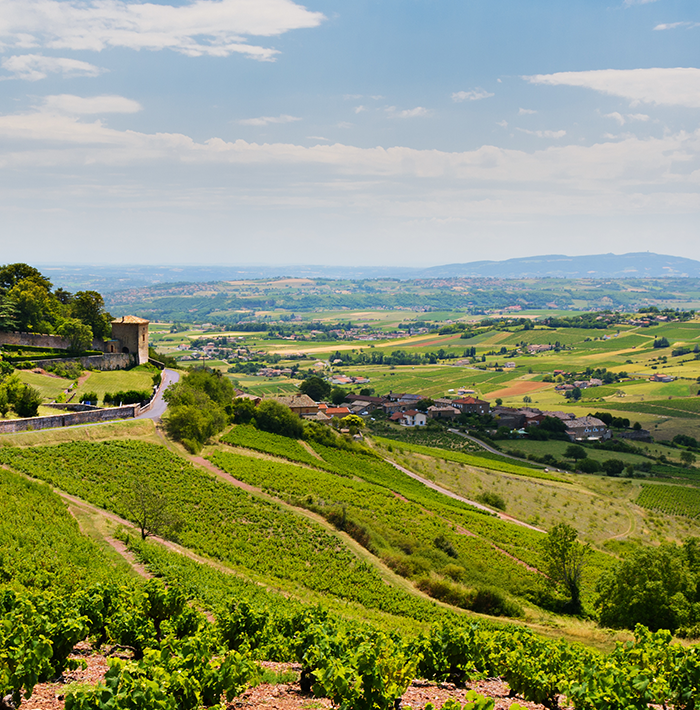 Production Site
Cradle of the dry sausage

We are here, on the borders of the mountain region 'Monts du Lyonnais', cradle of the dry sausage and Beaujolais, at an altitude of 400m, in a dry and cold climate favourable to production.

"Salaisons Chambost" has chosen to be the real specialist for Lyon dry cooked-meat products (charcuterie): we make numerous sizes/types of "Rosette de Lyon", "Jésus de Lyon", "Pavé du Lyonnais" and specialties.

Our premises extend over more than 6,000 m², with seven steam ovens, ten dryers, and a top-performance system to maintain the best technological manufacturing conditions.

Every day, the 33 employees of "Salaisons Chambost" produce a range of Lyon specialties, with an annual output of around 2,000 tonnes.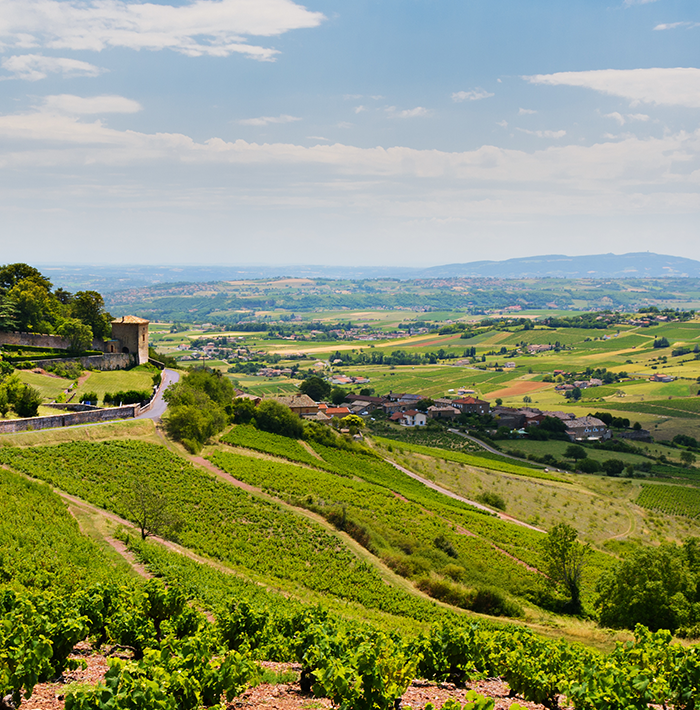 Commitments
Distinctive signs of quality
We are well-known by our customers for our mastery of processes and consistent quality. To confirm our investment in this direction, we are signatories of the "Dry Sausage Charter" and have IFS (International Featured Standards) certification for over ten years. We are also approved for French pork, French beef and Organic products. Also, in our R&D we look for innovative projects that will enable dry cooked meat (charcuterie) to meet consumer requirements, thanks to:


Products made from French meat


A wider range of organic products


Recipes with less fat, less salt or with fewer preservatives


Alternatives to pork sausages – sausages made from beef, for example


Finally, to ensure our export distribution, we are investing in the conquest of agreements allowing us to export to around twenty countries, including certain very exacting destinations such as Singapore, Canada, Taiwan and Japan.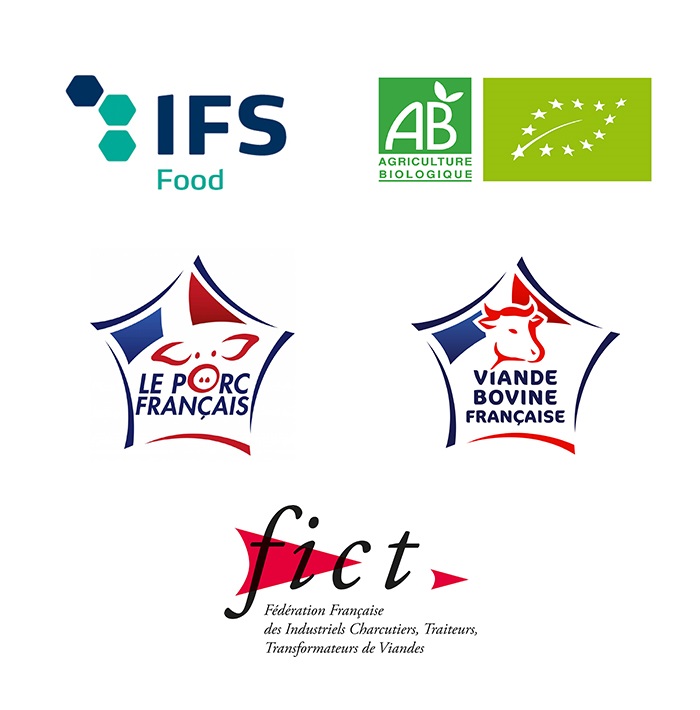 Our customers
Shared values

Our main customers are a guarantee of our quality: For decades, our main partners have been other cooked meat (charcuterie) specialists, who slice and distribute our products.

They recognise us for our loyalty in consistently delivering top-quality products, and a reliable relationship. We also work with wholesalers and mass retailers who come to us for a local, authentic and traditional product that meets their needs.

Finally, the company is actively export-oriented to ensure its future and offer an emblem of French gastronomy.