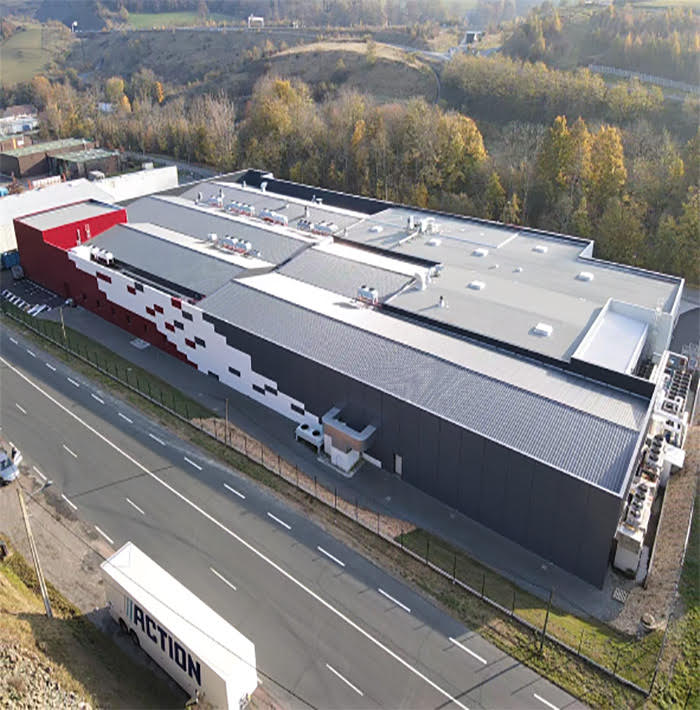 A RENEWED 100-YEAR-OLD ENTERPRISE

After 18 months of work, Chambost now has a fully remodelled production tool, enabling it to enter a new phase in its development, after joining the Jean FLOC'H Group in 2019.

The work concerned the entire site.

While maintaining record activity, and despite the health context, "Salaisons Chambost" has increased from 6,000 to 8,000m², adding productivity and production capacity at all stages of the process: Raw material reception dock, Defrosting, Extra steam ovens & dryers, Bar peeling, Order preparation rooms, Shipping docks, etc).

The machine stock has been renovated, and all production is now done cold. Finally, the administrative and social premises were razed and then rebuilt, in a functional, comfortable working environment.

The entire CHAMBOST team is looking forward to 2022 with optimism.