ORGANIC
Natural
For several decades, local development has been very important for Chambost; whether in the recruitment of employees, the choice of consumables, production ingredients or even suppliers of machines and service providers.
It is therefore quite natural that Chambost has developed into Organic (more precisely "made from raw material derived from organic farming").
For almost 10 years already, we have a variation of the "Rosette de Lyon" recipes in a slicing bar or small organic dry sausage 180g, the latest addition to the range.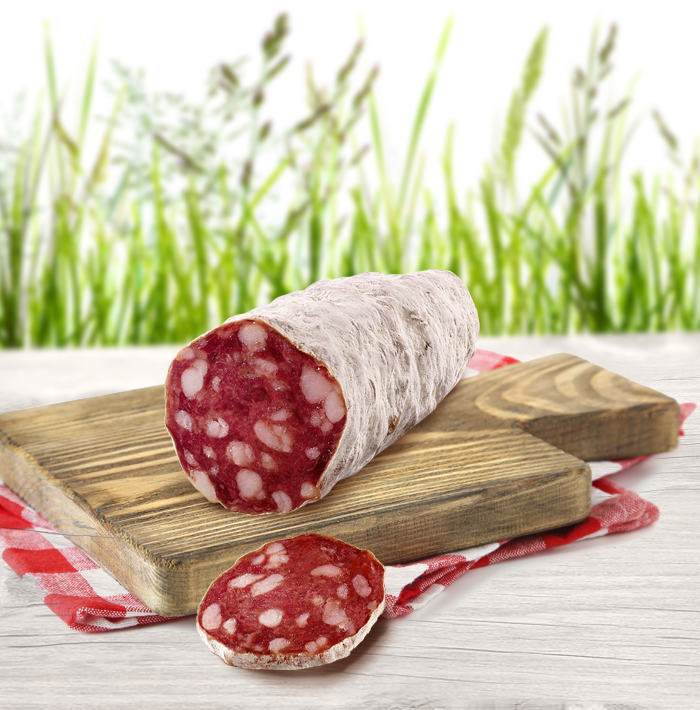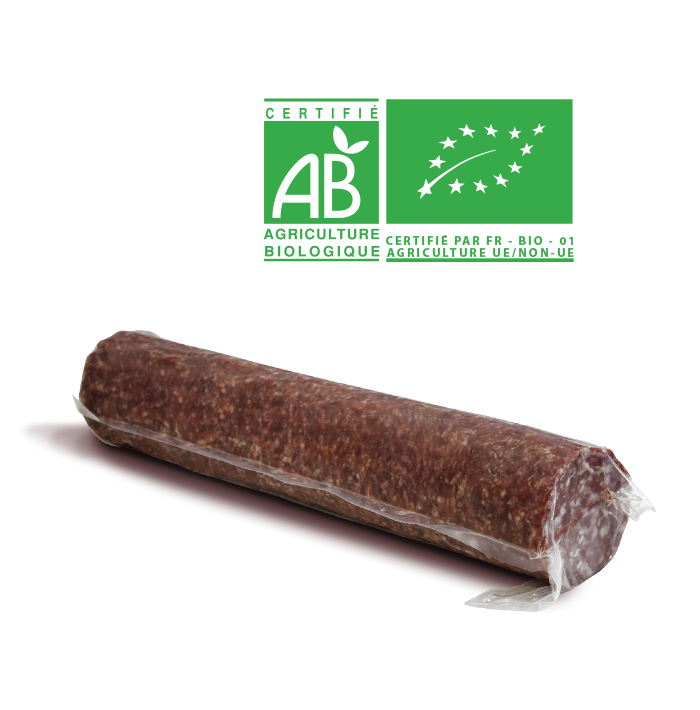 ORGANIC
The Organic "Rosette de Lyon"

Our reference product, the one that has built our reputation. A product of controlled, regular quality, while remaining gourmet and convivial.

The product is delivered peeled, vacuum-packed, in regular 6 kg bars.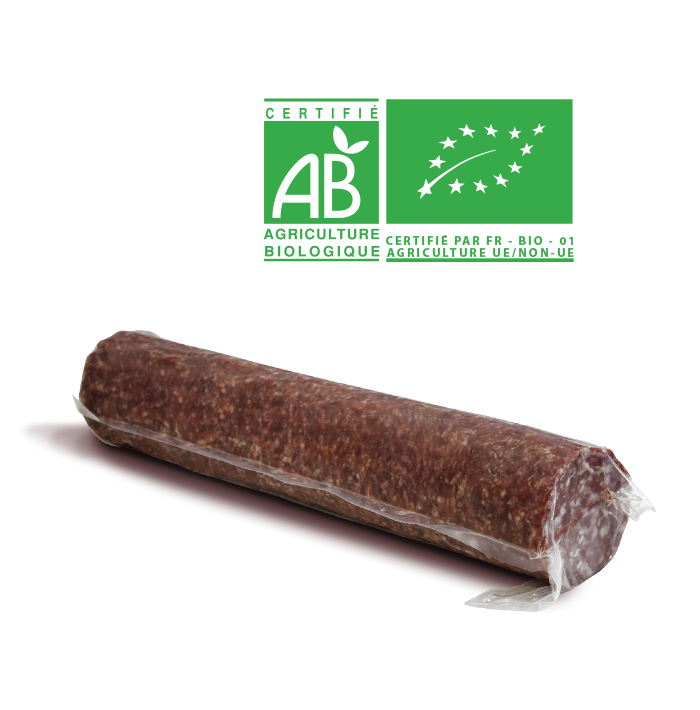 ORGANIC
"Monts du Lyonnais" Rosette – Organic – sliced – 80g
Our reference recipe available as a product derived from organic farming and available in 80g format – eight slices under modified atmosphere.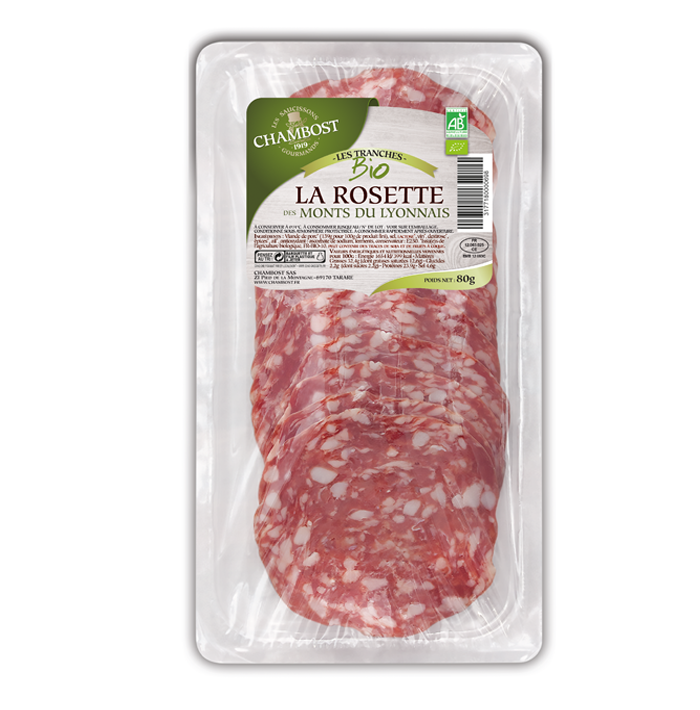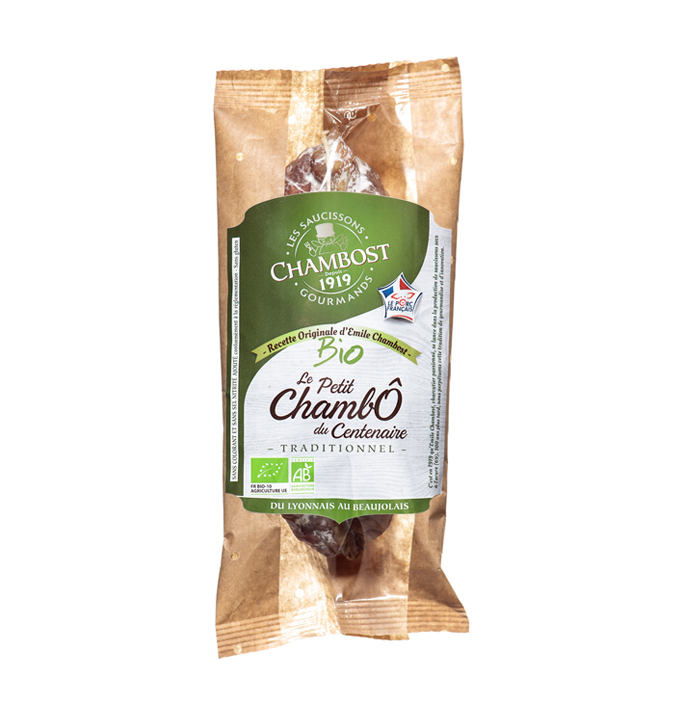 ORGANIC
Organic Traditional Little "Chambô" French pork – 180g
A superior quality product, stuffed by hand in natural casing, without colouring and without added nitrite salt (complying with the regulations), with a natural surface, using traditional methods.

The product is available in 180g format, packaged in a macroperforated sachet.